Just an hour's drive up I-95 from the heart of Brevard County is Daytona Beach Florida. Daytona Beach is the home of the Daytona International Speedway, site of NASCAR's premiere event – the Daytona 500.  Before that mid-February event there's another exciting annual event. On the last weekend of January, the North American motorsports season gets rolling with the International Motor Sports Association (IMSA) Rolex 24.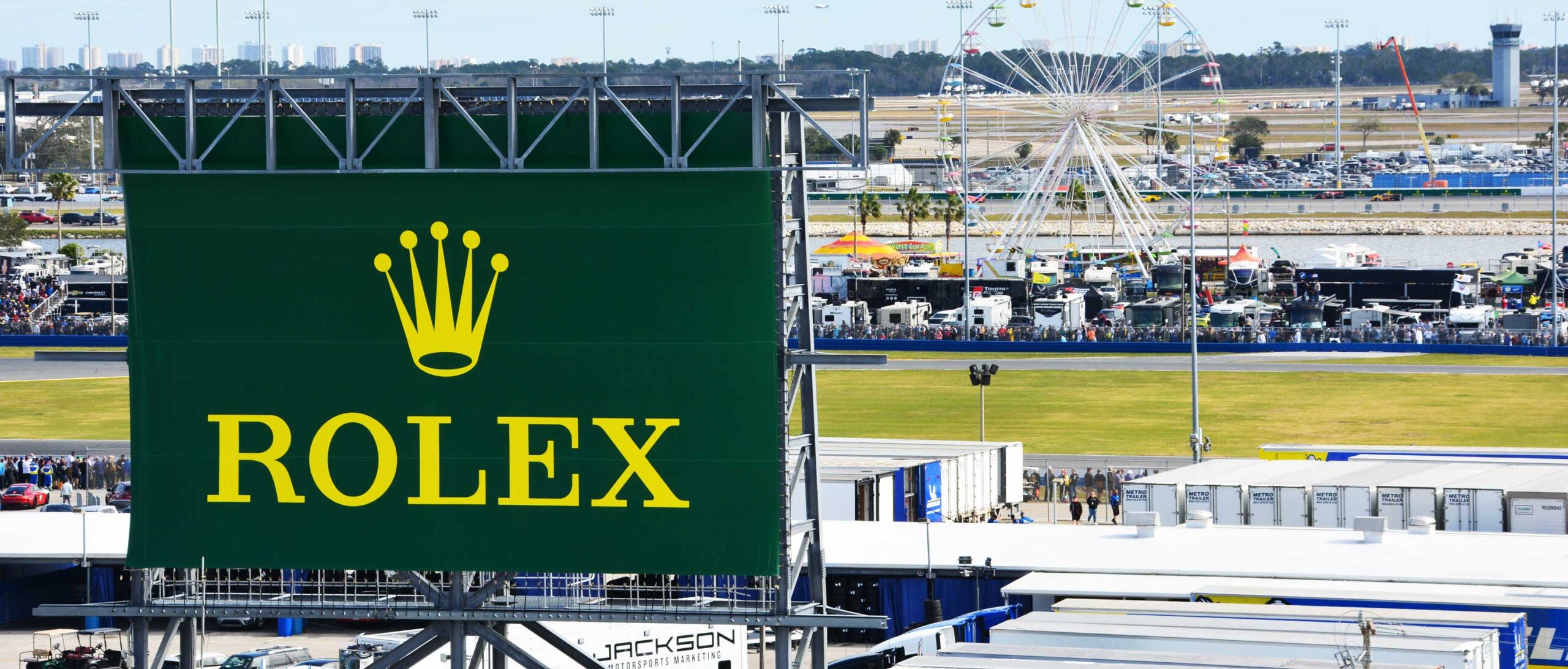 This event features the world's foremost sports cars in a twenty-four hour race of endurance and speed.  Thousands of dedicated fans brave whatever weather fate brings in order to watch the cars, enjoy the midway, tour the garages, camp and have fun.  There is RV and tent camping both in the infield and just outside of NASCAR turn 1.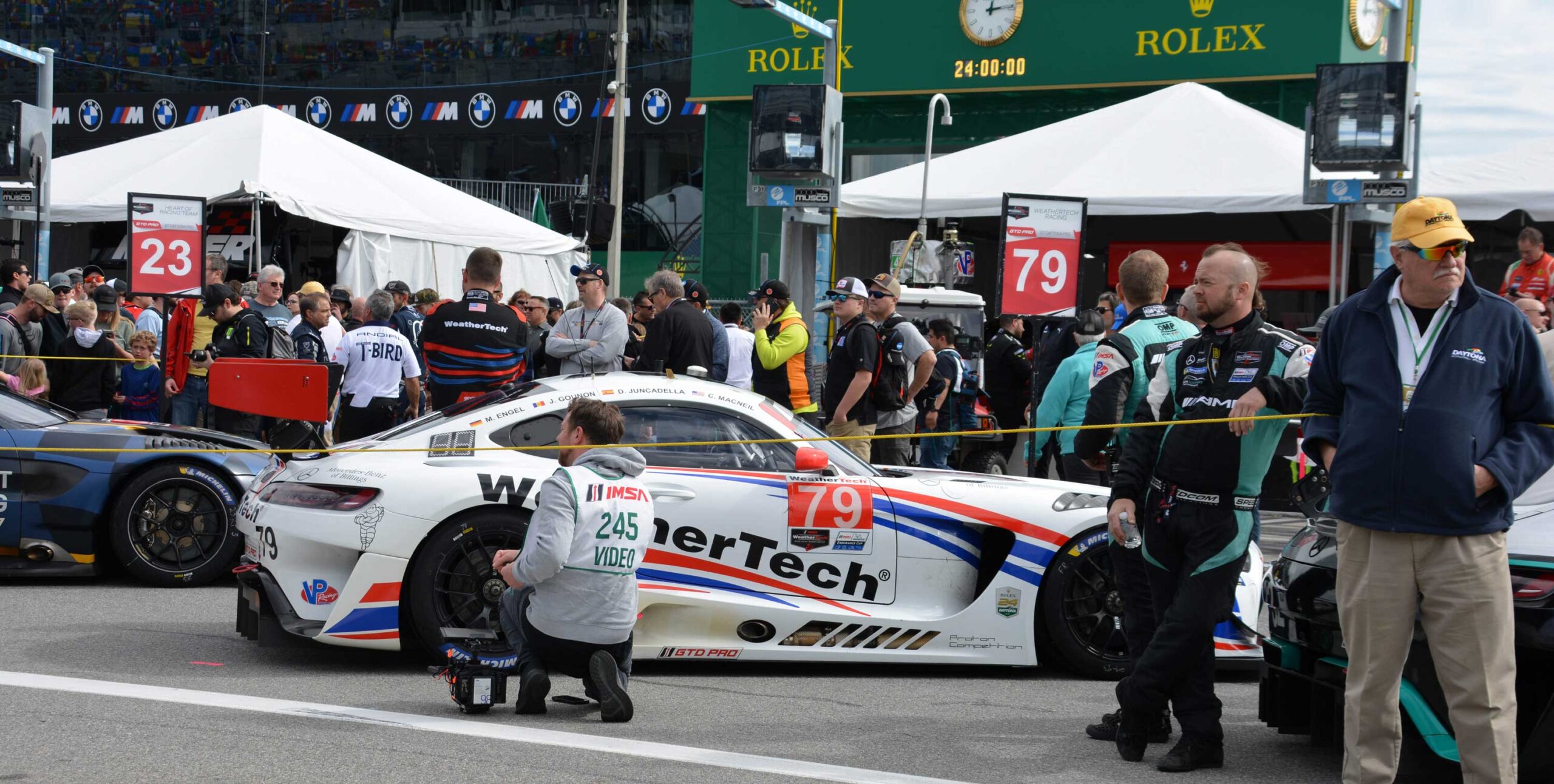 Events start the weekend prior with a four hour "Roar Before the Twenty Four" qualifying race.  Campers show up as early as the Wednesday before the 24-hour race, and sites fill up quickly.  All infield RV camping sells out each year, but the Geico tent camping outside turn 1-2 usually has a few spots available at the last minute.  There's no electric or water hookups for camping, but there are plenty of porta potties and even showers available.
The official race action starts on Wednesday and continues throughout the week with practice and qualifying events for all three series: Mazda MX-5 Cup, BMW M Endurance Challenge, and IMSA Weathertech Sportscar Championship series.  For folks staying in the area, entry tickets are available for either two or four days.  Campers get a single-entry two-day pass and parking at the site.  Each tent camping space is approximately 10′ X 30′ and is filled on a first come, first served basis.  Most of the spots are taken by noon on Thursday.  No fireworks or weapons are permitted, but they're not really needed, as there's plenty of action provided at the track.
Campers from all over the country turn their spaces into mini oases with all the implements for a fun weekend: large portable fire pits, well-stocked bars, bbq pits, wind screens, easy-up awnings and even projectors and screens for playing video games and watching live race updates.  I'm not sure if anyone watches the entire 24 hours of racing – even the drivers take shifts.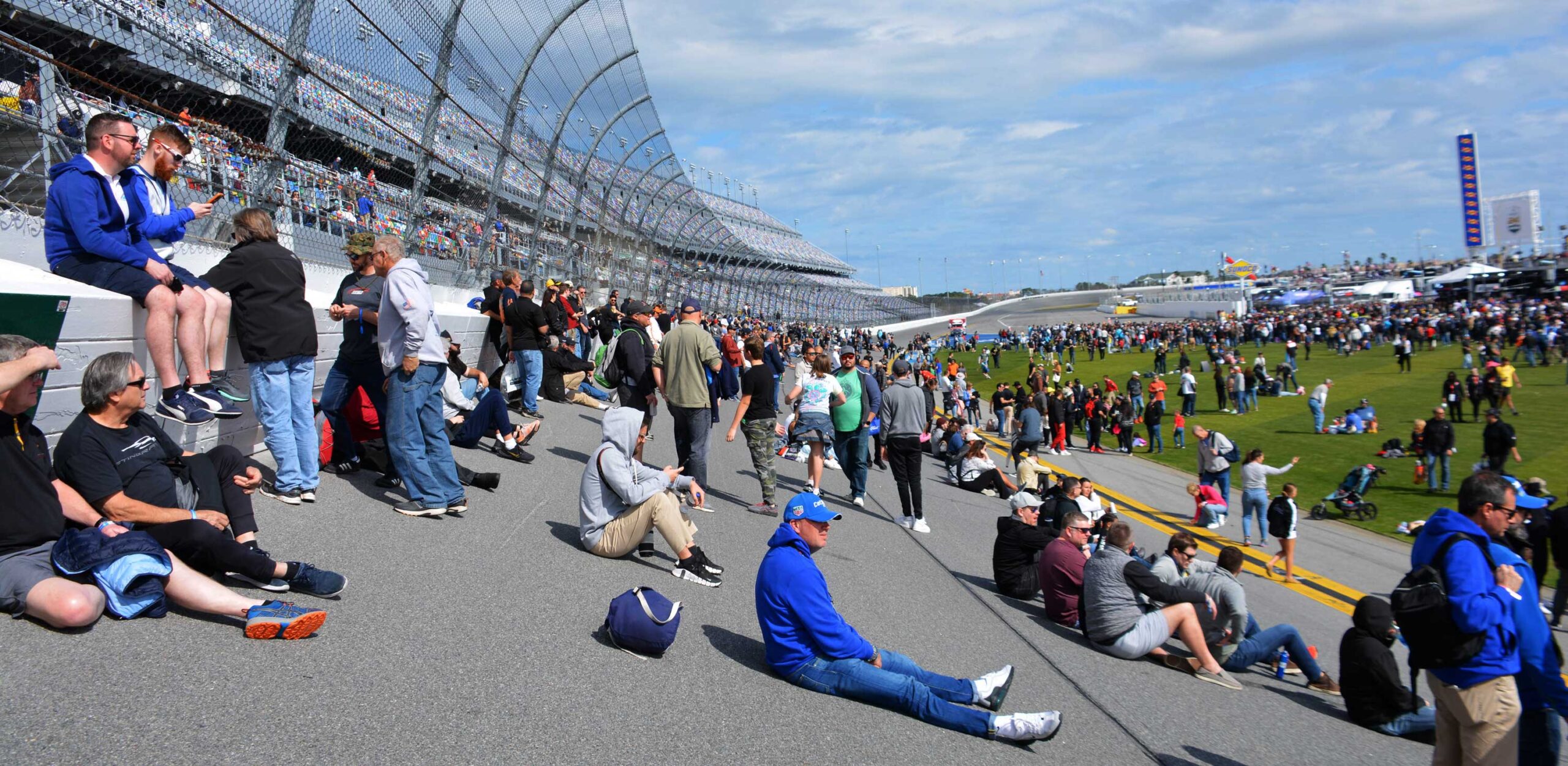 Personally, I enjoy strolling around the track with my camera capturing the sights and excitement of the event while the manic pace and noise of racing continues unabated in the background.  I take breaks and go back to my camp periodically throughout the day and overnight.  Though the campsites are loud, I've been able to sleep during the 24-hour race with readily-available ear plugs – I bought mine at Lowes.

Spectators can come and go to and from the Speedway as frequently as they want. This gives participants the opportunity to enjoy all that the town of Daytona Beach has to offer.  Campers can take their vehicles in and out freely as well – but if you take your camper, you might lose your spot!  So, if this sounds like something you may be interested in, consider attending the next 24 Hours of Daytona. Tickets can be bought right up until the event, though campsites do sell out. If you decide to come, I'll see you there!