2/5/2023  Satellite Beach, Florida
The first weekend in February 2023, Pelican Beach Park hosted the 9th annual Locals Only surfing contest.  The best surfers in the county went head to head in three heats in their respective categories of grommets (kids), men's and women's longboards, girls (under 18), boys (12-14), junior boys (15-18), pro and legends.
Although surfers were technically competing against one another, their biggest challenge was mother nature.  The winds caused dangerous rip currents, strong cross currents and large swells breaking three reefs out.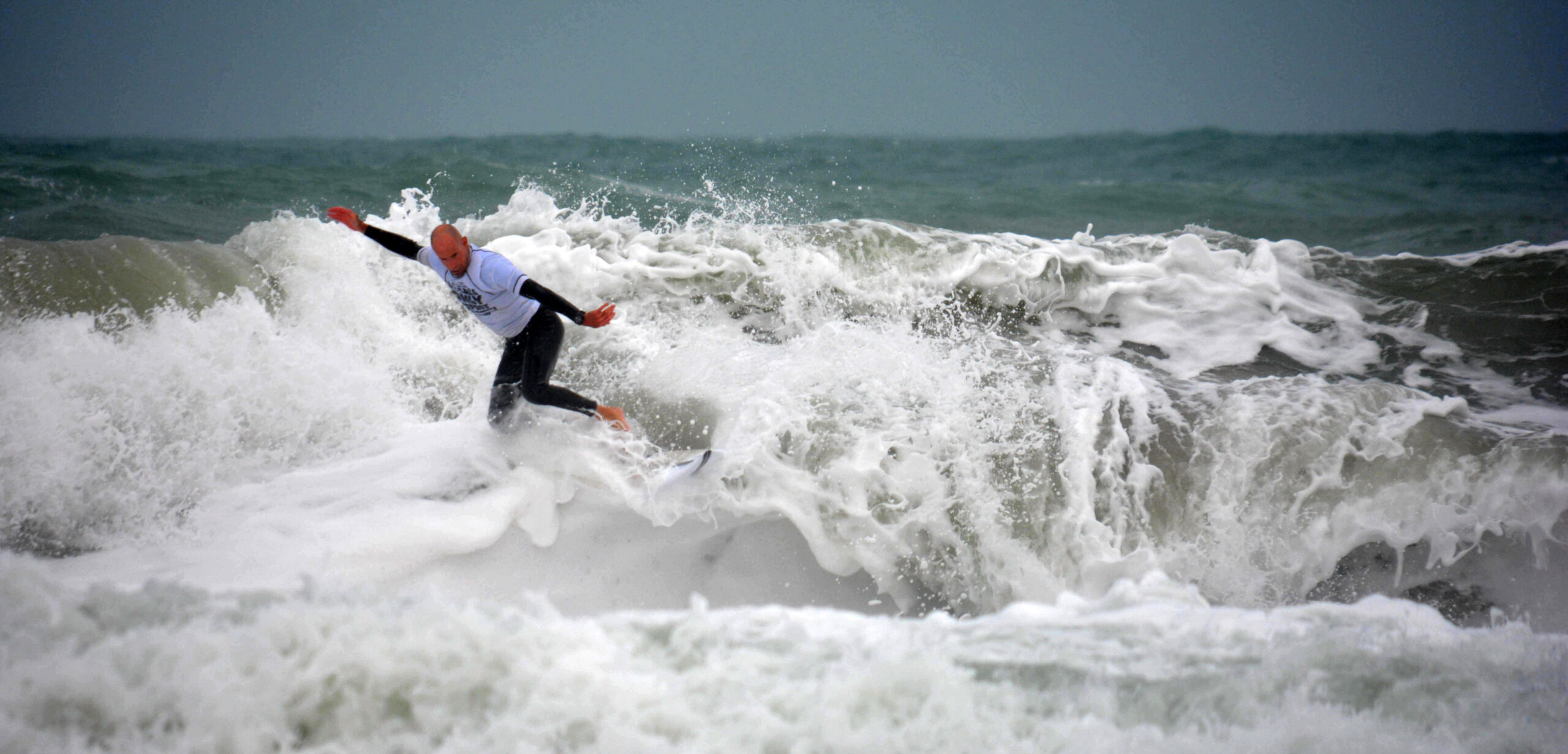 "It was like surfing in a giant washing machine," said one long-time local.  "That was just brutal," said another as he emerged from his final heat.  Just paddling out past the first sandbar break proved too much for myself and several other contestants.
The rain on the competition day unfortunately kept the crowd small, but that didn't dampen the fun.  Those who stuck it out got to see some tremendous surfing.  The east-coast short-period swell made for plenty of waves that resulted in a nearly continuous display of rides with multiple slashing turns, cutbacks, floaters, tube rides, and of course, wipeouts.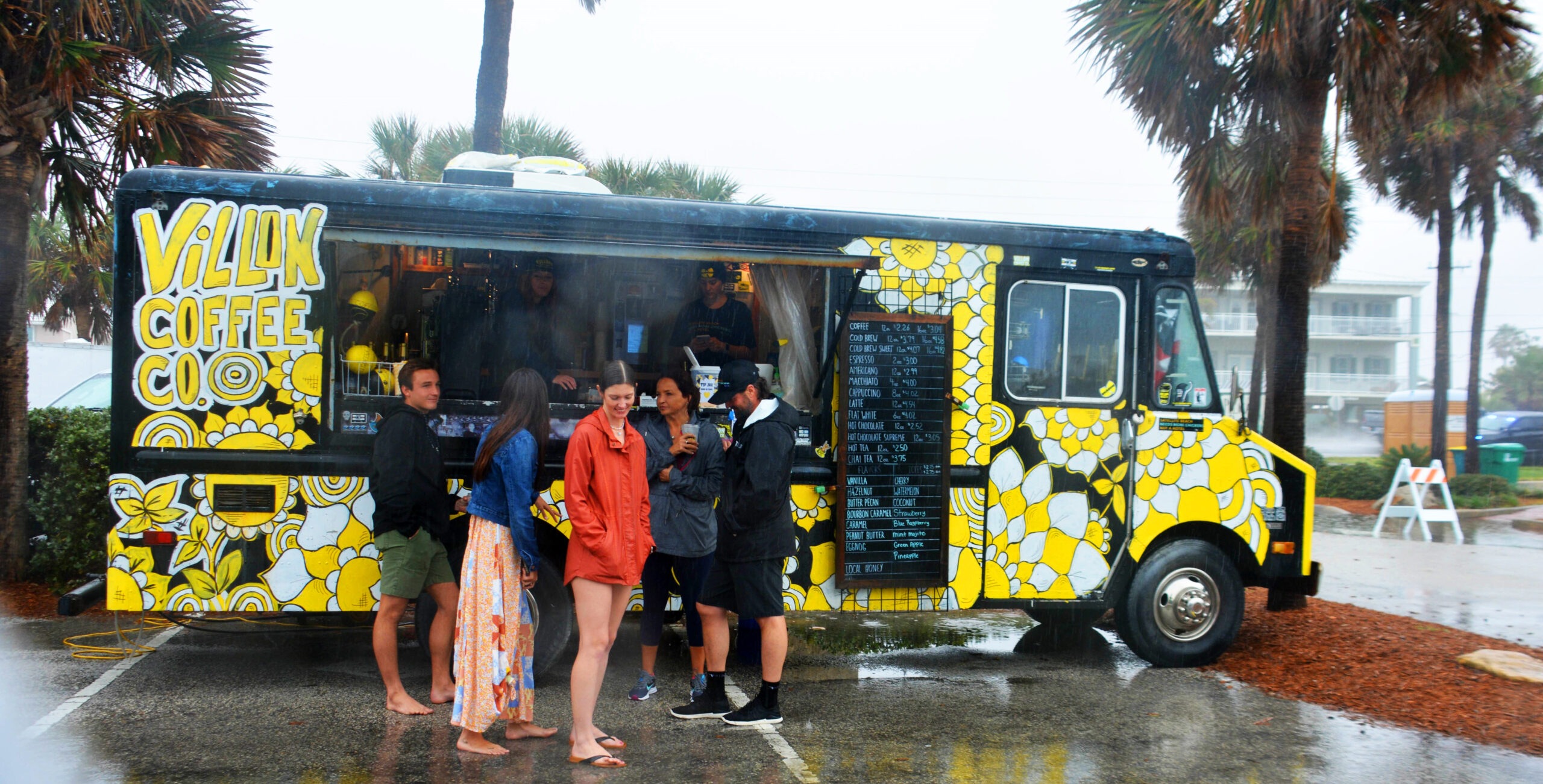 Attendees got to select from numerous food trucks, Villon's vast array of Coffee, and the Long Doggers retired fire truck-turned beer-truck for refreshment. This was one of the best events Brevard county has to offer for an active lifestyle.  Look for the 10th annual Locals Only contest the first weekend in February 2024.