With the closing of the Florida Institute of Technology-run Foosaner Art Museum in June 2021, Brevard will be left with few art museums in the county. The Florida Institute of Technology also ran the Funk Center for Textile Arts, but that unfortunately closed as well, in 2020. So for anyone in Brevard wishing to find some art, here are a few suggestions to see you through. While not in Brevard, these museums are no more than an hour away.
The Vero Beach Museum of Art is about an hour south of Melbourne. If you travel down Route A1a, between the Indian River and the Atlantic Ocean, it's a lovely drive with few cars, fresh air, beaches and luxury homes. Given the lack of art museums in Brevard, the VBMA is our go-to museum, as it has an interesting permanent collection which is rotated with some frequency, it usually has 2-3 exhibitions on a 3-month rotation schedule, it has a sculpture garden which is fun and peaceful, and it has a hallway that displays student art from VBMA classes which we always enjoy perusing.
One nice thing about the VBMA is that many exhibits include an interactive element. This has been toys to create a toy-design with, to mimic the art on display; photograph-staging areas; and "draw this yourself" activities. It also has a lovely fountain with a sculpture, in the middle of a sitting area in the center of the museum. The fountain room has a cafeteria, which we've found to be hit-or-miss, but the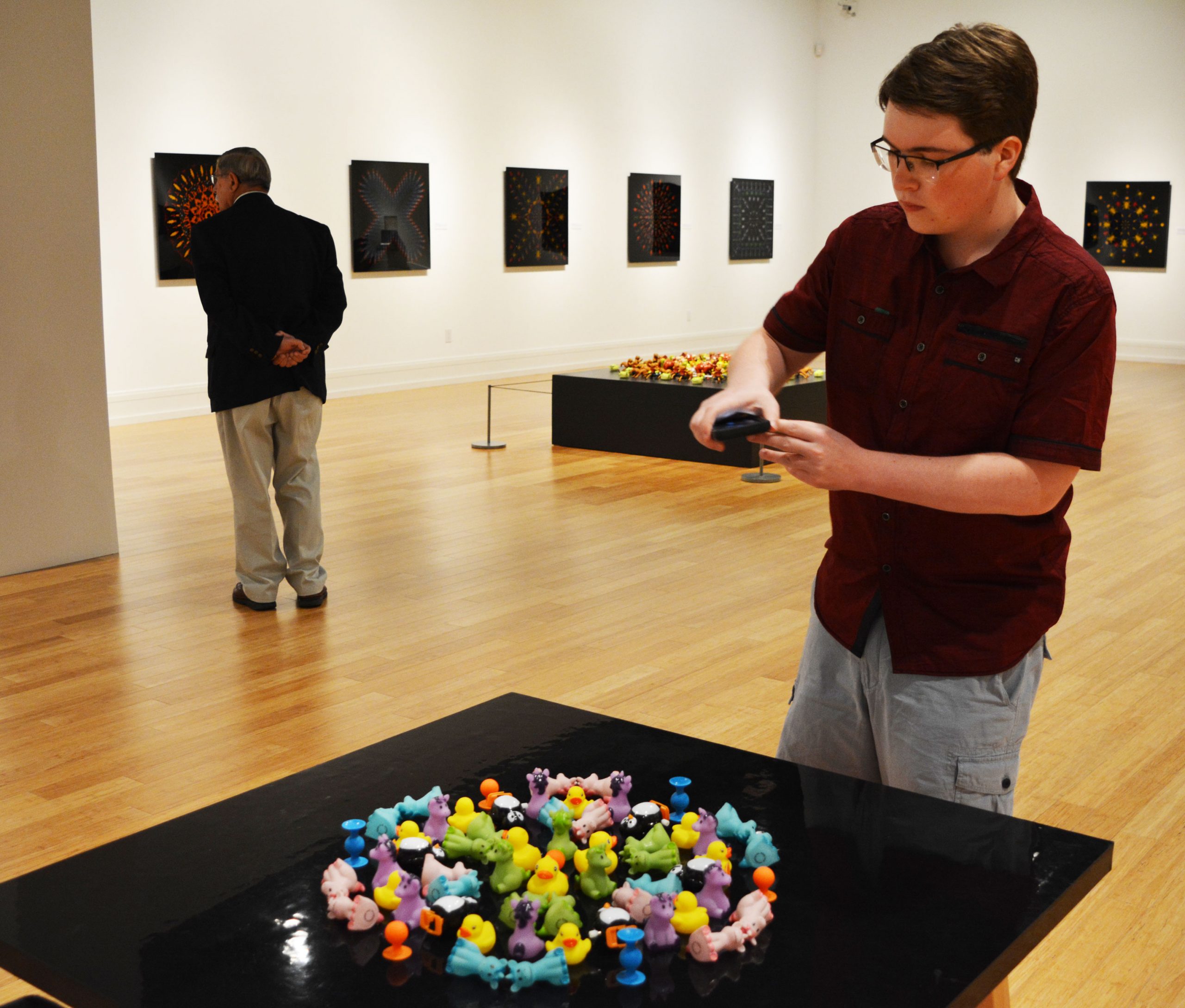 location is nice enough to make an okay meal worth it. It's not a free museum, though they have a free Saturday every month, and active military are given free admission. We usually buy an annual membership, because I like to support the arts.
If you head an hour north of Brevard (just half an hour north of the north end of Brevard), you'll find the Cici and Hyatt Brown Museum of Art in Daytona Beach. This museum has a ton of art, all related to the Florida landscape and by Florida artists. It boasts the "largest collection of Florida art in the world" and when you're there, you can see that. Everywhere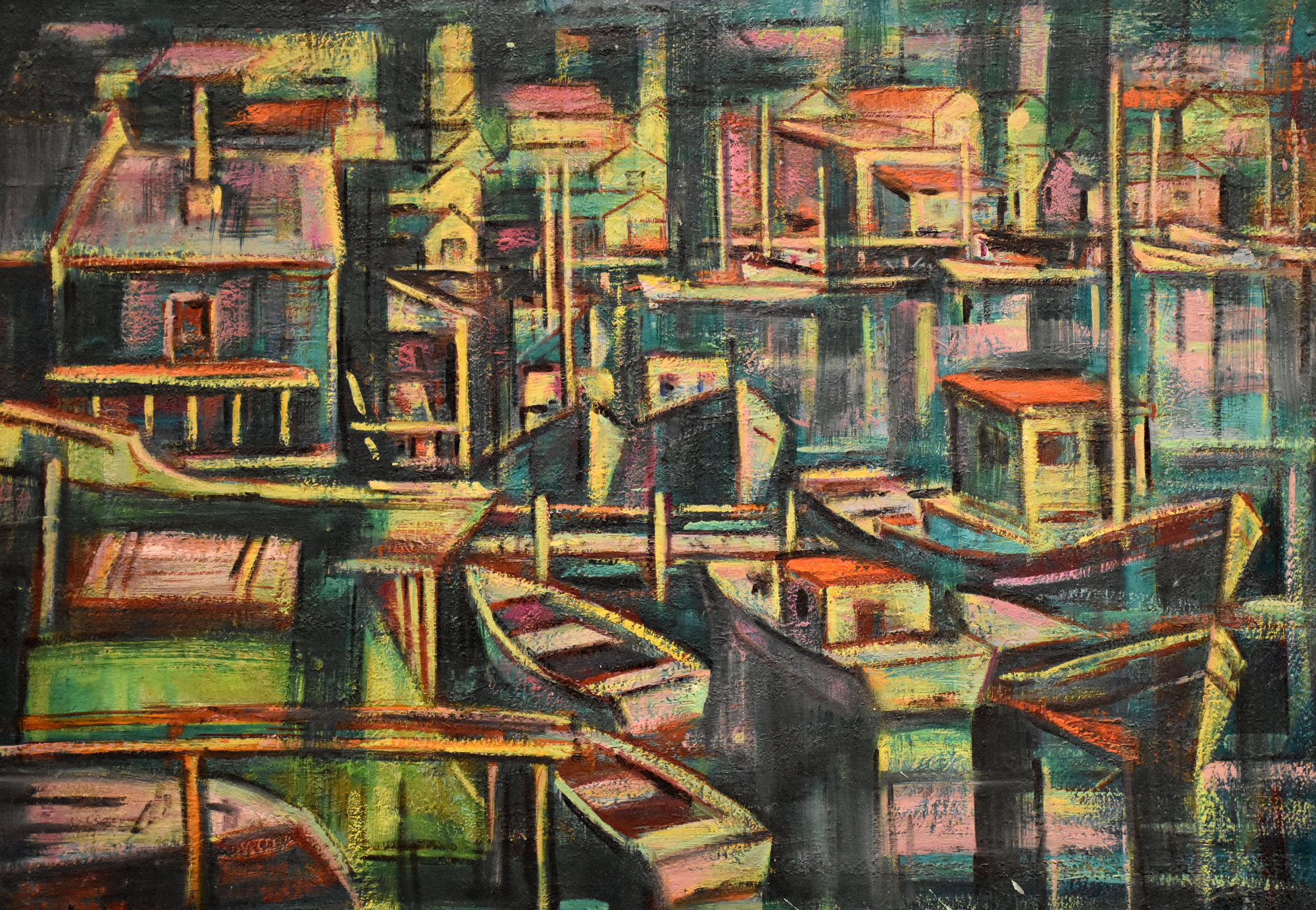 you look the art is reminiscent of the landscapes, wildlife, and architecture to be found in Florida. But there are some unique pieces as well, some Expressionist, Cubist, and Modernist art in the mix. We've only been once, but now that the Foosaner has closed, will likely buy an annual membership to keep our art patronage strong. If you live in Brevard, or are visiting, this museum is definitely worth a trip.
I cannot speak to the quality of the cafeteria food, as (even though I was super hungry when we were there) the cafeteria was closed for remodeling on our visit. But as I'm sure we'll be returning once the risk of Covid is lowered, and with the local museums closed, I'll update on food and other amenities. (They were also in the process of renovating an outdoor space when we were there; that is probably complete by now).
This amazing museum in Winter Park Florida houses the "world's most comprehensive collection of works by Louis Comfort Tiffany." The museum holds Tiffany stained glass, jewelry, and even paintings and other art created by the man most known for his beautiful glass designs. I believe this is my favorite museum in the vicinity; it is certainly the largest and takes the most time to traverse.
In addition to the rooms and rooms of art (it's quite a maze), the museum has a lovely gift shop with truly unique items. I found my favorite notebook there, and several small trinkets to give as gifts.
I don't love the drive (Going from Brevard to Orlando is not as enjoyable a drive as traveling up and down the coast), but as a vegetarian, I do appreciate the vegan restaurant we found within a short drive of the Morse Museum. (I'd link to the restaurant, but cannot find it online. I do hope it wasn't another restaurant that fell victim to Covid.)