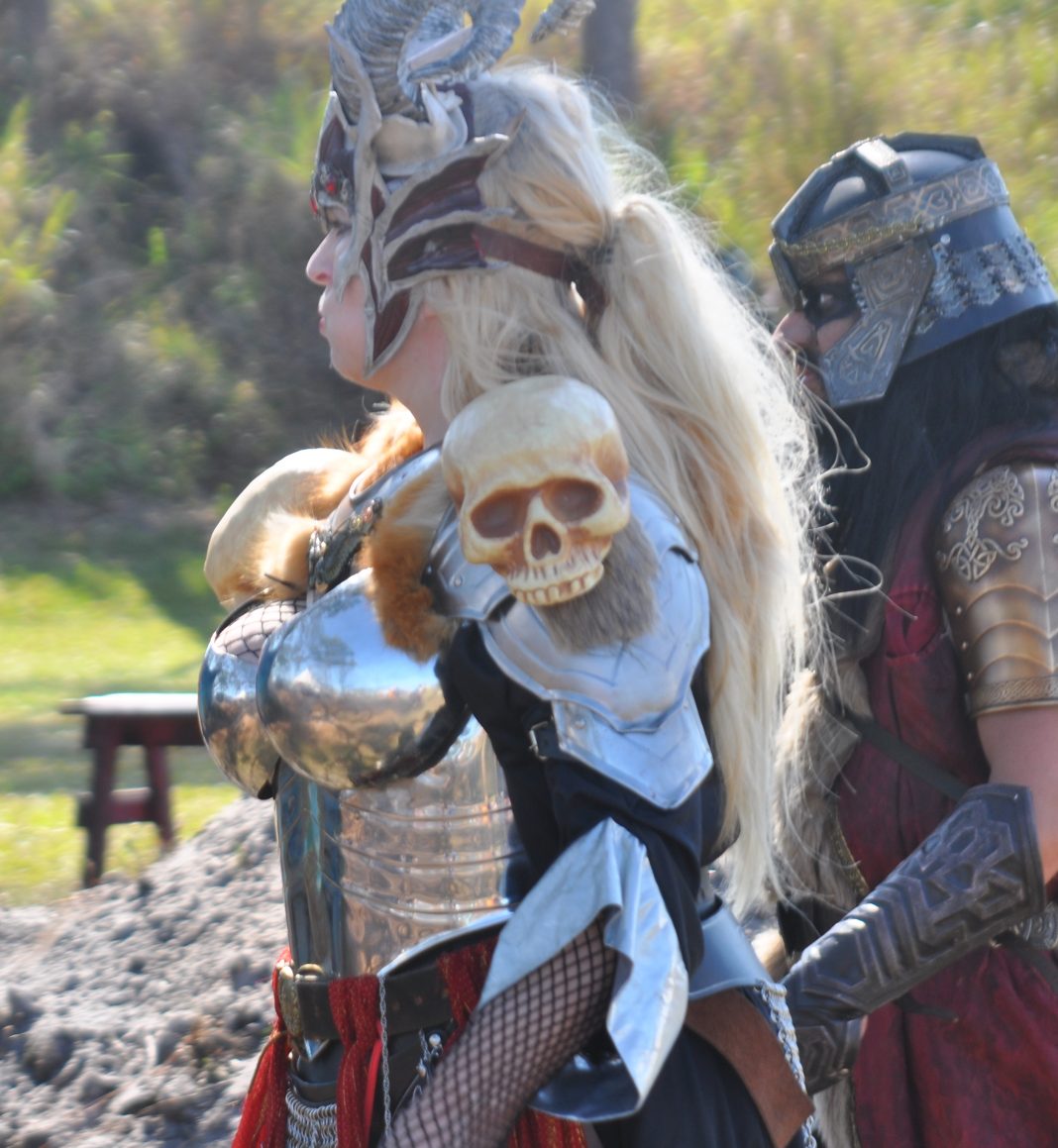 Every year, typically in January, you can get your medieval on at the Brevard County Renaissance Faire, located in Wickham Park in the heart of Melbourne. Renaissance Faires, if you've never been to one, take you back to a world of lords-and-ladies, serfs and royalty, and some fantasy: mermaids, fairies, magicians, and supernatural creatures. There tend to be a variety of activities: shows to watch (and if you're interested in one, get there early, as seats fill up well before showtime); musical acts; comedians; jousting and acrobatic acts; games to play (usually for a fee); sports to engage in; tents with wares for sale (from clothing, to art, to jewelry, to a variety of knick-knacks); and of course lots of food and drink vendors.
The Brevard County Renaissance Faire has in the past allowed visitors to bring dogs, though dogs require their own ticket, so they're not cheap to bring. Check before you come, to ensure that is still the case.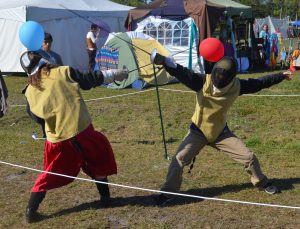 Many people – and some dogs – come in costume, so you will encounter jesters and knights and warrior princesses as you wander the Faire (and those are just the paying guests; obviously the actors are all in costume). Moreover, the Brevard County Faire likes to mix up activities from year to year – one year, guests were set to solving a mystery involving Robin Hood and the Sherwood Forest; another year, fairies were interspersed throughout, telling riddles and engaging in pranks.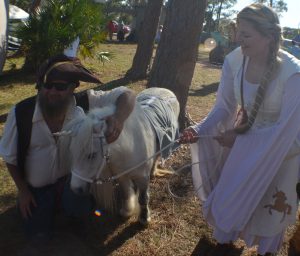 So grab a giant pickle (there is actually a dude who just spends every day at the faire walking around selling giant pickles, because medieval, apparently) and a tankard of ale or mead (or, a nice cold water), and watch fire-eaters, traveling players, comedians, acrobats, and musicians put on free shows across the fairgrounds. Meet a therapy unicorn. Throw an axe, or three. See some birds-of-prey in flight. Fence a bit, and rest as you cheer your personal knight on in a joust to the death. (Nope, not that. Fake joust. Or, at least, not-to-the-death joust).
If you're lucky, you might meet Robin Hood, or even see the Queen!