In 1961, NASA and the Army Corps of Engineers began efforts to acquire a large tract of land on the northern end of Merritt Island, in order to begin building a launch complex that would help propel the United States to the front of the Space Race.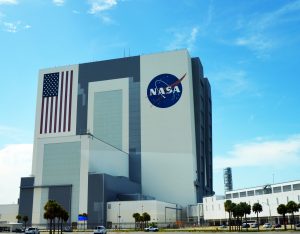 "Launch Complex 39 at KSC required a hangar big enough to assemble Saturn V moon rockets that stood 363 feet tall and 33 feet wide. At 525 feet tall, the Vehicle Assembly Building covers 8 acres and is one of the largest buildings by volume in the world."
The Kennedy Space Center has seen tragedies, such as the terrible deaths of Gus Grissom, Ed White, and Roger Chaffee during an operations test, and of course the heartbreaking Space Shuttle explosions. But it has also been the site of great victories: the victorious launches of the Saturn V, the Apollo missions, and eventually the iconic Space Shuttle missions. For better or for worse, the Kennedy Space Center holds the record of America's quest for space.
And the Visitor Complex at the Space Center is a treasure trove for those who love our history of space travel. It is not an inexpensive day, with a single-day pass being about $50 (season passes are only twice that, so if you live in the area, that might be the way to go). But it is so jam-packed with things to see and do, it's not money you're likely to regret spending.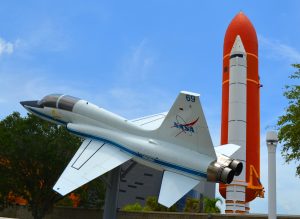 There are numerous buildings chronicling the history of humankind's quest for space. There are massive rockets and capsules covering the grounds, to examine and, sometimes even, enter. There are memorials to the brave astronauts who lost their lives in the race to the stars. There is a massive building dedicated to the Space Shuttle program, and within lies nothing other than the Shuttle Atlantis, opened up for full view of her interior, with her scarred exterior so close you can (almost) touch it.
And there is a shuttle to see the launch complex itself, taking visitors to another building holding a life-size Saturn V rocket suspended impressively above the visitors below.
All in all, if you love space and you're visiting for a day, a week, or coming to the Space Coast to live, I would make sure to make the Kennedy Space Center your number one destination. It is truly awe-inspiring.
*Credits to : Florida Today, A Brief History of Kennedy Space Center's 50 Years