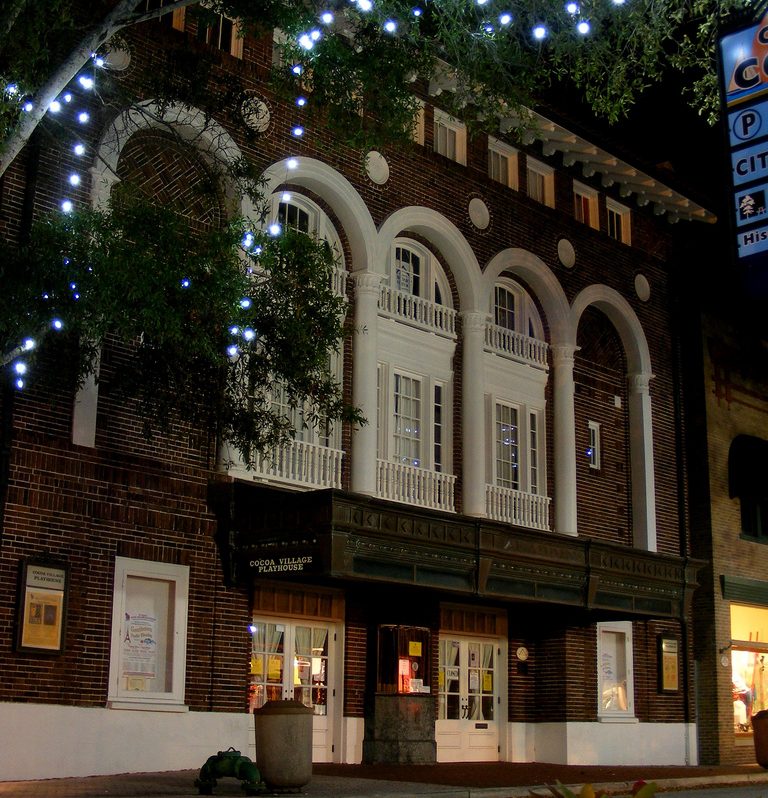 Come see some live theater at the historic Cocoa Village Playhouse. It's an absolutely beautiful theater, and the plays are locally produced with local actors. The Playhouse originally opened its doors in 1924, as a silent movie theater. As with many buildings from that era, it eventually fell into disrepair. The building was acquired by Brevard Community College for $1 in 1984 with the understanding that it would be restored.
After restoration, and being admitted to the National Register of Historic Places, ownership of the Playhouse was returned to the City of Cocoa for maintenance, use, and preservation. Here is a link to the Playhouse website, for more information about the history of the building, or to buy tickets to a show. If you come for a play, make sure to come early, to enjoy the architecture.
The Playhouse is located in the heart of Cocoa Village, so you can stroll the village, have lunch or dinner in town, or do some boutique shopping as you wait for your play to start. I'd recommend eating at Murdock's Southern Bistro, one of the most popular restaurants in Cocoa. Enjoy some time in this quaint downtown setting right off of Route 1 between Titusville and Melbourne, and just to the west of Merritt Island.